Manufacture and sale of packaging materials - OSTTOR PALLETS
Welcome to the company website of «OSTTOR PALLETS». Our company established in 2006 year and offers a range of services and products in segment to the packaging pallets.
During the entire period of our activities we have gained great experience in this field, and EPAL certified company.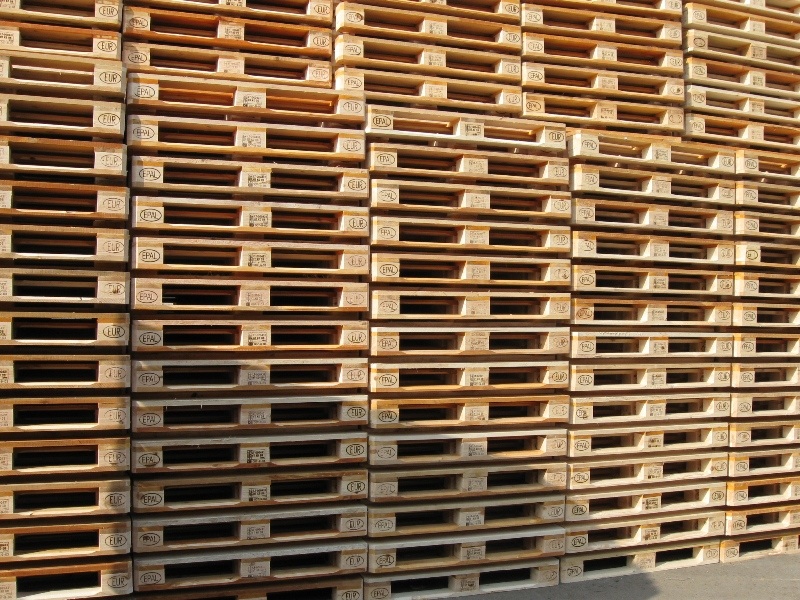 Our company has a representative office in the Netherlands, where the main activities are the purchase and sales of the wooden and plastic pallets.
«OSTTOR PALLETS» successfully cooperating with Ukrainian and foreign customers.
We offer:
A wide assortment of wooden pallets of different sizes, standards, varieties, types, weight category, including certified euro-pallets and pallets with heat treatment;
We offer the storage, pooling, repair and recycling of pallets for consumers, distributors, retailers;
Pallet exchange;
Pallet repair;
Purchase of pallets;
Sales of other pakaging materials (tape, big bags, corners, wooden board).
Our advantages:
Efficiency – permanent supply of the pallets within a short lead-time;
Quality – we strive to ensure the best service to our customer related to on the purchase and sales side of the wooden pallets, plastic pallets and other packaging goods;
Responsibility – we highly respect every customer and provide individual approach;
Professional - individual approach to every customer's needs.
We offer a quality product, a clear system of sorting and processing of our products, individual customer-oriented approach and experienced people!
With respect
«OSTTOR PALLETS»